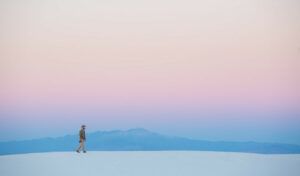 Life used to be so simple. Wait isn't that a line from the song, "The Way We Were"? Sounds a bit like it I guess. But it's true, life was much simpler than our current way of living, especially  if you have kids with learning and behavior challenges. Nowadays, in order to keep up with all the options of where to go to school, it may be necessary to hire an Education Consultant. In our case, she was a gift from above! Recommended by our teenage son's psychiatrist, she met with us on a Saturday morning last March.
She had tons of experience and explained that in order to recommend schools to her clients, she travels to visit all the places in person, at least one weekend out of every month. The people behind the schools and other programs like Wilderness Therapy, is what makes or breaks a good program. She told us NOT to start searching for places on the internet, because what we will see is how good a website the webmaster has created, not necessarily how good that school is. Don't be fooled or fall for the "bling". It's all about the people!
"Judging a book by it's cover" is similar to going on a college tour during your senior year in high school.  Everyone falls in love with the exterior of the campus buildings covered with ivy and with the sight of well manicured, green lawns. If you were going to be a happy, engaged college student, going inside the actual classes would be the best way to decide. Another way would be to talk to the people who attend the school and ask a lot of questions.
So, that's what we did with our Education Consultant. We asked a LOT of questions! She explained that Summer was a good time for teens like our son who struggle with school, drugs and alcohol and are defiant. Many kids that have negative friends also benefit from going to a Wilderness program. And then you have to find the right After Care or school when you finished the program. Many of the good Wilderness programs are in the Western USA: Idaho, Utah, Oregon and Montana. They often have service focused people working there. Many of the staff are fulfilling a promise of community service. Some have become mentors to kids because they might have been "that kid" and are now giving back.
Then, our Education Consultant asked for all sorts of info about our son. We brought her report cards, IEP reports and filled out a questionnaire about him so she could determine what place might be a good fit. She asked if he might come to a future appointment and we thought there would be NO WAY, so she would have to go solely on what we told her, the paperwork we brought and speaking with his doctor.
There was so much to learn. Our meeting lasted a couple of hours. We had no idea there was another world out there: Wilderness, Aftercare, Private Schools…..What would we decide?
Peace and hope!
WARRIOR MOM