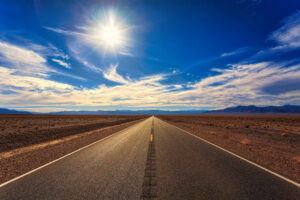 My teenage son and the two interventionists were on their way to Oakland. We received a text from the "lead" Tyler, when they arrived at the airport. We received another text when they made it through security. And more followed, when they touched down in Las Vegas, the stop on the way to Idaho. Similar texts came they were taking off again, landing and had arrived in Idaho. It was so nice to get these updates through the early morning hours.
We had so much support from our friends and family during this emotional time. They checked in with us throughout the day to see how we were doing. I am saying right now, if one can share hard times with others, it comes back to you big time. People do care and we were so grateful to have "our village". Even with the support, the hours seemed to move in slow motion. We tried to go back to sleep but it didn't really happen.
And then around 12:30 pm, California time we received a call from Tyler. He let us know that our son was successfully delivered to the Wilderness Program, safe and sound! Whew, what a relief!  He shared that our son was completely compliant and polite during the trip. The transport went very smoothly.
The only question that our son asked was "How long will I be gone?"
The answer, "A short time". The real answer was most likely between 6-12 weeks. But I'm getting ahead of the story. Be sure to keep following the MY WARRIOR MOM LIFE Blog to get all the details!
Tyler asked if we had any questions for him.
"Did our son know what was happening? Was he suspicious at all?"
"No, he was very surprised", was the response. "He was very quiet, the whole way there".
"Did he sleep on the trip?"
"Yes", according to Tyler. (No, when we later asked our son. He just pretended to be asleep.)
"Did he eat anything?" we asked. "No, not really", according to Tyler. (So much for the bottled water and Hershey's bar I sent along!)
"Did he take his retainer, with his two false teeth attached to it?"
"No, he said he lost it", said Tyler.
(After a couple of years of braces, this was the second custom retainer that he lost in just a few months time! And this one was only two days old! What? That was $700 down the drain! I was angry after hearing that! More on that later!)
We thanked Tyler and told him that he was one of our "angels"! We said that we would be happy to recommend him and his company's services to anyone needing a transport team like we did. Tyler was happy to help. He would turn right around and do the same trip in reverse to make it back home later that same night. Within days, I filled out the questionnaire sent by the transport company and gave everyone high marks!
Within moments of our call with Tyler, we received a call from the Wilderness Program saying that our son was being checked in and about to pick up his clothing and gear. Shortly after that he would be examined by the staff physician and would join up with his new group. I could feel the numbness of our exhausting day beginning to wear off. Whew, what a relief! Our son was safe!
What would this new journey hold for our teen? Would he be angry with us forever for sending him to a Wilderness Program without his knowledge? Could he understand why we decided to send him? So many questions were in the air. Stay tuned to find out the answers.
Full of hope and relief,
WARRIOR MOM