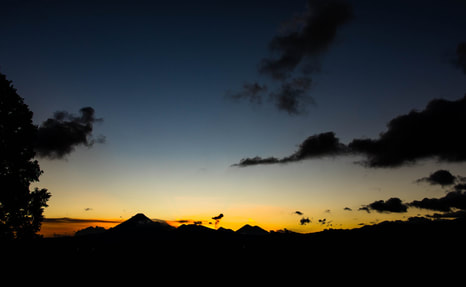 In the world of treatment, there are standards and rules in place which makes the program's expectations very clear. For the parents who are far away in distance and without daily contact, there is much that is uncertain and unknown about, regarding our kids. Of course there is a weekly scanned letter that comes to my IN BOX via email on Mondays, usually late in the day. That short letter has a tiny bit of info in it. My son is not a long letter writer, but anything is better than nothing. He usually says that his week has been good. He will often write about what movies they watched for "Movie Night", and if he earned a chance to go to it. He hardly ever answers questions from the letter we sent to him the previous Thursday in our weekly letter exchanges. But at least it is something!
There is also the weekly Skype call every Tuesday afternoon. About half of the call is a discussion with his therapist on what's going on with our son. The other half is comprised of our son reading his therapy assignment to us followed by our asking questions or making comments on his work. Most of the assignments are very thoughtful and complete. Some have parts that need to be amended with additional information by him. We get a really short time for "just personal banter". But at least it is something!
This past Thanksgiving we all had a good visit. Our 17 year old flew on his own to the SF Bay Area, on the Friday after the holiday and was able to stay for one week. He did not earn a HOME VISIT this time, instead it was categorized as an OUT OF STATE visit which meant we were not able to go together to our house, but rather to our cabin in Nor Cal instead. We were excited to share that time and also re-connect with our grown nephew, who took the Amtrak train from Portland, OR to join us for the visit. Our nephew had lived with us a few years ago and is about ten years older than our son. We were all so happy to see him and to be together again. The last time we saw him was on our Disneyland trip in April of 2017, which was during a difficult time in our past, B.W (Before Wilderness). Our post Thanksgiving visit was something special.
As I write this, we know our son will be coming back to California on December 23rd. What we don't know is if he has earned the chance to be at home, or if we have to go on the road again and back up to our cabin. We are waiting for the verdict from his Treatment Team. The group goes over his progress and evaluates what tasks were asked of him during the last few weeks. Our son is back at Level 2 and he doesn't seem to be moving back to a 3 any time soon. Nothing is ever quick in our experience in the treatment world. We are still very proud of all the work he has done, day in and day out; week in and week out. None the less, we are still up in the air regarding our plans. But at least we will see him.
Being up in the air becomes an opportunity to live with uncomfortable feelings and and it forces us to realize that we can only live day to day in this world. Looking at our situation through a positive lens also gives us a chance to stay present and not to focus on what we can not control as parents. Our son on the other hand, holds the key to his future in his own hands. It is up to him ultimately. Letting go of our expectations has been one of the biggest lessons we have learned during the past 18 months. Yes, our son has been away for 18 months and yet we have been lucky enough to have seen him in all but three or four of those months. We continue to try and re-build our connections, and we are happy to have the opportunity to do so. That is something!
Fast forward to right now, today. As I finish writing this blog post, I am happy to report that our son is home with us for Christmas. What a wonderfully meaningful present for us and the whole family. We are truly blessed. We are sticking close to home and get to spend a whole week together. I want to wish "Happy Holidays" to you and your families. Thanks for sharing our journey. More to come in the upcoming weeks. 2019 will be a big year! And that is something to be thankful for!
I am Warrior Mom!
Keeping the Faith!