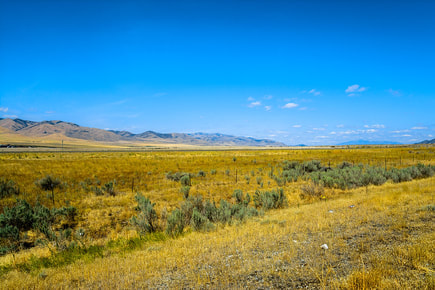 On June 28/29th we will mark two years into our journey. We are so grateful for the time, which has been full of positive change and family healing. When we sent our son to Wilderness therapy with the help of a transport company in 2017, we took a giant leap of faith. We had no idea what to expect. Would this "reboot" work? Would he resent us? Would we get our son back?
Our decision was excruciating. But ultimately after trying everything, we knew we had to do something drastic to keep him safe and stop the downward spiral. He was just shy of his 16th birthday. Today our family can see a future as he turns 18 next month. We all have come a long way!
A couple of weeks ago, our son was home for a quick visit and I asked him a few questions, sort of an interview. His answers might surprise you!
---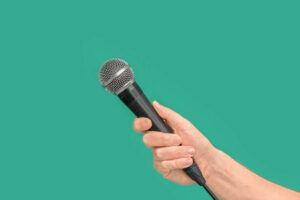 Warrior Mom: What do you remember from that time two years ago?
Son: I don't have a lot of memories from that time, since the drugs heavily affected me. After wilderness, my memory got better at the RTC (residential treatment center).
Warrior Mom: What was the worse part for you from that time?
Son: The last part of my freshman year was the worst. I was spiraling out of control. I thought that you should have sent me sooner.
Warrior Mom: What are some of the positive parts?
Son: Being sober. My mental health is stable. My happiness level is better. My anxiety is better. My self confidence is better.
Warrior Mom: Thoughts about the two year anniversary of going to treatment?
Son: In some ways it feels short, in some ways it feels long.
Warrior Mom: Do you think that others at your local high school would benefit from treatment?
Son: Yes, I know at least fifteen kids who have been to some kind of treatment. A lot of kids from California are in Utah!
Warrior Mom: What was it like when you visited your old RTC last month?
Son: It was really surreal. It looked the same. Some new kids, a few from when I was there. I liked being there without the same rules. A bunch of us from the step down answered questions about it and what it was like to have more independence and privileges.
Warrior Mom: You also had a chance to go to one of your RTC mentor's wedding. Tell me about it.
Son: It was really fun. We were no longer just staff and students, instead we interacted like friends. I had a good time. We got to decorate the wedding get away car! It was a long day and we got back around 11pm.
Warrior Mom: You have made lots of friends in treatment. Do you keep in touch?
Son: Yeah, I text them and most of them are doing well. One friend and I have talked about working a couple of shifts at our old Wilderness program next Summer.
Warrior Mom: Wow, that sounds like fun!
Son: Yeah.
Warrior Mom: Can you share some of your current goals?
Son: I want to earn money by getting a job. (He was hired at McDonald's last week and has completed orientation and two training sessions on the grill so far!) I want to move into the Bridge Independent Living House. I want to go to college. (We are going to tour University of New Mexico in July).
Warrior Mom: We are very proud of you. You should be proud of yourself, too.
Son: Thanks. I am!
We have so much to be grateful for as a family. The past two years have been filled with renewed opportunities for growth, communication and love. It has been joyful and at times tearful. The financial end of it is unimaginable! We have met so many wonderful professionals and had support from family and friends. We have made many new friends who are going through similar journeys. Thank you to all who read this blog. I know writing it helps me and hopefully I can shed some light of hope for others.
It is a one day at a time process. This hits home to me this very moment, after hearing of the passing of one of my son's most extraordinary teachers today. She was a special person to my whole family. I want to dedicate this blog post to her. Her positive outlook was contagious and she touched all of us who knew her. I am saddened with her passing, yet she was able to see my son in person not long ago and witnessed the 2.0 version of him in action. RIP dear Christy. You were there with us the past two years and of course for all the years before as well. I will miss our weekly walks and your unwavering support. Thank you. My thoughts are with your family.
WARRIOR MOM