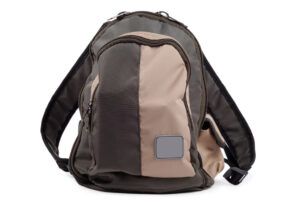 To pick up where we left off last time, the answer to what was in the backpack was like an ongoing game of surprise and shock. Lighters, bongs, rolling papers, containers with marijuana buds, soda pop, candy, sharpie pens, and of course power cords and phone charging cables, you name it, it was in there. My son carried all this stuff around for himself AND his friends. His backpack was the UBER backpack of the group. Now that's one way to stay popular! It's what I have called being a WILLING TOOL!
As I shared the story of what daily life with our 15 year old teenager was like, with friends and family, we received responses and comments like, "Oh, this too shall pass" or "That's typical of a teenager, don't sweat it" or "Don't you remember how you were as a teen?". Frankly, after hearing those lines repeatedly, even their well meaning intentions became hard to take. We were zooming into unchartered territory and choppy seas. Seriously, we needed dramamine in our house on dry land just to survive.
Our son's moods were controlled by the digital contact he had with his friends, by phone or computer. If he received good texts, he was somewhat nice. If the texts or posts were not, he was somewhat mean. If you asked him to do anything resembling a chore or household task, "I will, I will, later" was the response. Or with very good manners, he would often reply, "No thank you." He also would grunt and roll over while laying in bed, binge watching any number of Netflix shows. Occasionally, we could bribe him to go see a movie like "Rogue One" or out to eat at our favorite Mexican restaurant. But no sooner would we get home, his moodiness began all over again.
One particular holiday weekend we took him to do his favorite activity: play paintball. Not an inexpensive hobby, in reality. Even if you have your own paintball equipment, the paint balls themselves aren't cheap and that's what you need in order to play! We thought we were connecting with him, doing the fun things he liked, eating the food he liked, going to the movies he liked. You get the idea, all about him, just to keep him engaged. During this period of time, for some reason he had the door to his bedroom back on the hinges. (That wasn't always the case, because if a door gets slammed over and over, parts of the house start to fall apart, truly. So we removed his door a year earlier.) Can you say, trust factors?
Well, after what we thought was a good weekend for all of us, we smelled something unusual coming through the vents soon after we went to bed. We marched into a room filled with smoke and our son was just sitting there smoking pot. And what was shocking was that he totally denied it. We SAW it with our own eyes! WE SMELLED it with our own noses! And he said he WASN'T doing anything. I couldn't believe it. Really, right in our own house? You've got to be kidding me. All I could muster to say to him was that I was really disappointed in him, and turned around and went to bed.
The next morning he acted as if nothing had happened. I was still realing and very upset. He went to school and I called a therapist, for myself. Now to put things into perspective, I know many kids do this behavior and some can handle it, but not my son. He was also failing in school but never want to talk about how to improve the situation. So the only way left to get his attention was to take the computer AWAY. And what happened after that was surreal. The saga continues…….
Anyone else out there have difficulty with teens and their moods? How did you handle it or get through it? I would love to read any comments you have.
Hanging tough! Thanks for reading!
WARRIOR MOM