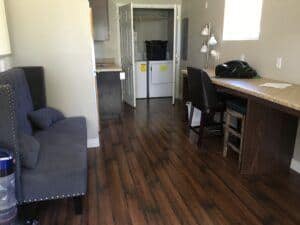 A lot has happened in the eight weeks since my 17 1/2 year old was enrolled in the step down co-ed boarding school in Southern Utah. He is doing well and according to his advisor, he is not only compliant and respectful, he has become a favorite of the staff and fellow students alike. He is friendly to everyone, continues to make new friends and has stayed out of the normal drama which can frequently happen in a high school setting.
Isn't that wonderful?
You bet! And with the good news and his positive progress, comes more responsibility and privileges. After his initial two week orientation, my son was able to request privileges towards more independence and "freedom". Every Friday there is a staff "board meeting" where the advisors and administration consider the requests of the students. The students have to fill out forms with info of what privileges they are asking for and why they should be granted.
At this boarding school, there are of course rules, but it's not just "one size fits all", as it was at the Residential Treatment Center before. Along with parent's input, the student's off campus therapist's comments, teacher's recommendations and their advisor's observations, the student moves forward at a pace that is tailor made for each of them individually. If the privileges are broken or rules disobeyed, then the consequences are given as learning opportunities rather than strictly punitive, giving the student a chance to learn from their mistakes in a healthy way. It's like a built in safety net, which can be very positive and still instructive.
So far my son has earned many privileges: trust walks in the neighborhood surrounding the campus, dorm alone time, time off campus without staff AND the use of a cell phone. The cell phone we chose to re-introduce him back into the electronics world is an old fashioned "flip phone". It can of course make phone calls, but has a lot of limits to texting and other uses that "smart phones" have made common place. Many have commented that this "retro" style phone is becoming popular again!
My son's therapist says that he likes to "front load" the electronics use for kids at the boarding school, so the patterns of usage and potential problems can be addressed right away. For my son, he jumped back into the use head first. It was actually surreal when I purchased a new phone from the AT&T store and sent it to Utah initially. It took me right back to a time before my son went to wilderness that was not pleasant to remember. At that point, his iphone use was constant. He kept the device by his bedside all night long. He texted non-stop and was on social media too frequently.
He even recently shared that as he was being told he was heading to wilderness that fateful middle of the night, that he texted a friend to "Please keep my string of texts going on SnapChat for me!" That's how out of control he was: as he was being sent away, his texting "string" was still his biggest concern.
As a family, we have discussed these old and often negative patterns in many conversations since the time he's been away (end of June 2017). We talked about the anxiety and depression that the phone has caused for many, including him. We came to an understanding that while we as parents really thought of his electronics use as an addiction and he didn't, there would have to be a balance of use/non-use in the future. We know that we are not going back to the "string tied to tin cans" kind of communication of the past and that the cell phone is here to stay, in all of our lives. Yet, that  balance is so essential for our minds, bodies and overall health. That goes for kids and us adults alike!
So when my son came home for his Spring Break, five weeks after beginning the "step down program", he had his phone with him as he came off the plane. The list of his approved contacts were only a handful at that time. The list has been growing, as we continue to talk about who should be added and who should not be. Though it is somewhat limited, he is able to be in contact with his fellow classmates at the boarding school. He has reached out to some boys from wilderness and the Ranch and a few old friends from back home. We will see which ones rise to the top quickly enough. We are encouraging positive connections moving forward!
---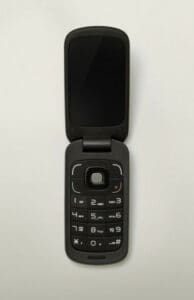 ​Well, as you have guessed, it was super easy for my son to resume using his phone, even a flip phone, for more time than we wanted to see. This was expected, especially after twenty months without having one to use at all. We were able to set boundaries of keeping the phone on the charger downstairs in the living room at night, so his sleep wouldn't be interrupted. That was an improvement! We did see some old patterns come back, but we talked about them in family therapy. Part of our agreement is making sure that he is active and participates in family duties and chores, when he is visiting at home and does his homework and other obligations while he is at school. He has been agreeable to those terms. Even my son's therapist says he is working on those same balances with his thirteen year old. It is a common dilemma these days and one we knew we were going to face!As the newness of the phone wears off, it will be up to him, to make these choices of amount of use and who he can call or text. In the meantime, we have received very good weekly calls from him. It's always good to hear his voice when he's away. Our week long visit was good overall, and we want to continue the conversation of balance as we move forward with this part of our journey. It will be an important topic for many families, I suspect!
Next up, adding a computer, internet and approved social media to the mix. Privilege by privilege we are heading down the ROAD TO EIGHTEEN when he enters adulthood officially near the end of July.
As challenging as re-introducing the phone has been, we are glad he has jumped back in! The question remains: How well will he balance it all?
"The future is ours to see, Que Sera, Sera".

I remain ever grateful,
WARRIOR MOM