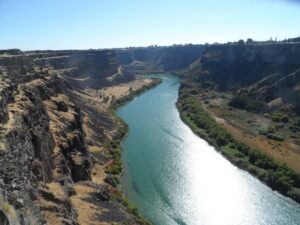 Our sixteen year old son was processing our decision to send him to a new place after wilderness. His stay was thirteen weeks or ninety-two days in total. It was a long time however you choose to look at it. We were proud of his progress and the changes he made and so was he. The summer season was winding down and fewer boys remained at the wilderness therapy program. He became a leader by default at the end of his stay.  Not his strength, but when put in that position did amazingly well.
We put the finishing touches on the paperwork for the school/residential treatment center while still back at home. We made arrangements to fly into Utah, drive to Idaho, pick up our son, drive back to Utah, drop him off and then return home. All in just over 30 hours. Whew!
There was a contract in place between us and him about the expectations that were set for the transition. No cell phone use, for us by choice and for him as part of the deal. He would get a short five minute call with his one positive friend back home. It would be monitored and made once we arrived at the new school's parking lot. Sort of a carrot for him, to make sure things went smoothly during the transition.
The graduation from wilderness would take place on a Thursday at 10am. We were asked to arrive at 9:30am at the main headquarters. We flew into Salt Lake City the night before, drove 1 1/2 hours and stayed at a Motel 6. It had been years since I had done that and while it was clean enough, it was more sparse than I recall. We didn't sleep much and woke up at 4:30am. We decided to hit the road and drive the rest of the way into Idaho before the sun came up.
We were both nervous and excited about our reunion and transport. When we arrived at the tiny town where the wilderness program was headquartered we looked for somewhere to eat breakfast. There were only two restaurants: a Chinese restaurant and a basic egg and pancake joint. It opened at eight o'clock exactly which worked great for our schedule.
After our quick bite, we drove to the headquarters and filled out the final release and questionnaire. We waited for our son's van to arrive from his campsite about forty-five minutes away. The graduation was for just two boys: our son and one other. The staff showed short but meaningful slide shows filled with pictures of their personal adventures. What a change our son had made in appearance and attitude. We were so happy to be getting him back after ninety two days in Idaho. One journey ended and the next one was about to begin. We know we made the right decision. We saved his life.
Gratefully,
WARRIOR MOM