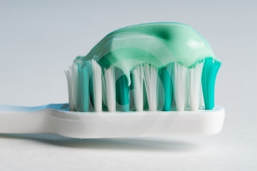 This is Day Two of The Ultimate Blog Challenge for October. If you are a new reader, welcome. My story is simple: I am a mom of a sixteen year old teenager. That's it in a nutshell. You might be thinking, "Okay, that's nice…" but a blog about that? Well, if you haven't noticed lately the world is becoming inundated with technology and it's causing a few problems. That is seriously true if you are a teenager with an iPhone, iPad, computer and TV. There is way too much screen time AND social media! A young person's brain is filled with so much information and instant communication, there is NO down time to just hang out and be bored.
And for my family it has put us into crisis! Our once fun-loving interactions have become tense and no fun at all.
To pick up where the last post left off, my son was on strike, with silence and school truancy. He decided not to attend any of his high school classes for a week. It was also so abnormally quiet it felt like an Egyptian tomb in our house. My son engaged in NO conversation at all, not even a grunt. UNTIL, caught off guard in the basement while he was building something with wires, he answered a question about how it worked. He began explaining what he was trying to do, until he realized that he was talking and he clammed up once again. Darn, almost got him!
The difficult part is that I needed him to go to the orthodontist to get his braces checked. He was so close to getting them off and that part was something he was looking forward to. So I had to make a deal. "You go to the orthodontist and return to school and you can have your computer back with certain time restrictions." We drew up a contract and he agreed to it….for the moment. I had a need (getting him to see the orthodontist and going back to school) and he had a need (to get his computer back again). Plus, by this time of two weeks away from friends, he was certainly missing them (and the marijuana, I'm sure, too).
So things returned to back to normal pretty quickly. No homework, no chores and minimal engagement. My frustration level put me on a mission of how we were going to get through this teenage mess. But at least for now, the braces were checked and school was being attended.
Hanging in there,
WARRIOR MOM