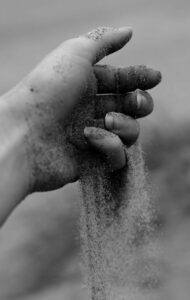 It was strikingly clear that our decision was the right one. Wilderness it was. But how would we know which one? Our Education Consultant said it was all about the people. And she knew most of them working at these places, from her years in the field. She also said don't go looking around the internet because they can all paint a wonderful picture with a well done website, which made perfect sense.​
I wanted to get a sense of what the therapy part of the Wilderness programs were like, so a family member gave me a set of videos from their child's experience six years before at a program in Utah. I watched it and started to get sense what a gift the nature component played in helping kids. Their brains needed to have the serenity of the earth and it's elements to relax and change.
The world was moving too quickly for some and out of control for many, including my son. Along with his ADHD which appears to create a lag in his development, so does using massive amounts of technology. The cherry on top was the abuse of substances like marijuana. So my fifteen year old was at least two years behind in his emotional development. WOW!
I was at my rope's end so I posted something on Facebook that showed my vulnerability. It said something like: "Not sure what the future holds, private school, boarding school or wilderness?" Very simple, but lots of my friends responded. "Hang in there!" and "This too shall pass" were in the comments back to me. And then along side of my posting was an ad for Blue Fire Wilderness. It said something like "Wilderness Therapy Programs can help get kids and teens lives back on track – Call today".
So I called. A very sympathetic voice answered and talked with me for about forty-five minutes. He was so caring and helpful by answering my questions that I wanted to check it out. In fact he told me he knew our Ed. Consultant. So we mentioned this place to her and though it was fairly new (since 2014), it was in the same location as a well known program before it, so she knew a little bit about it from that perspective.
We filled out the online application which is daunting to say the least. I was like a "mad woman" typing quickly to fill in all the questions of what led us to the position we were in currently. We did compare it to another program that our Ed. Consultant suggested and it was a toss up. Both were exactly what we were looking for. The tipping point had to do with Equine Therapy and the activity based model that Blue Fire Wilderness used.
The other program was outstanding and I also filled out an application there, too. Boy what a ton of work, but it was formalizing our need to send our son. A big question was the cost. These places are not cheap. Seriously, not cheap (over $500 per day, yes per day!) We are still waiting to hear if were will get any compensation from our insurance company, but we worked on our finances and increased our line of credit and we were off to the races. It's only money right, when you are talking about saving your son's life?
Come back tomorrow to see how we kept this secret in the weeks before the admission date was scheduled. There were many ducks to put into a row, it kept us all very busy!
Getting Stronger,
WARRIOR MOM