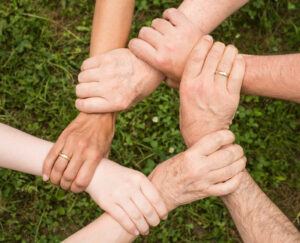 As parents we are supposed to care for our kids. We are supposed to teach our kids right from wrong. And we are supposed to be good role models for them in life. Even if all those things are true, as parents we still may need to rely on others for support and strength.
Here is a list of some of the ways I have gotten support during the past year, while my son has been in Wilderness Therapy and at his current placement, an RTC (Residential Treatment Center) in Utah. I will add other resourses to this post in the future. I would love to hear from fellow parents! Please chime in below, in the Comment Section ​because it does "take a village"!
What are your lifelines and support systems?
1. Therapist – A parent needs someone to talk to who is unrelated to the day to day drama we face when our kids are struggling. A good therapist is trained to help parents navigate all the ups and downs we feel when we can't "fix things" for our teenagers and when life's challenges are too much to bare. Yes, your kid may need help but it starts with you! Find a good therapist.
2. Education Consultant – Here is another major player in the puzzle of helping your struggling teen. Ed Consultants know all the programs that are available out there. They have visited many of them and keep connected with the staff and administrations of Wilderness Programs, Therapeutic Boarding Schools (TBS), Residential Treatment Centers (RTC), Step Downs and Young Adult (18-26 yrs) Programs. A parent just can not make important decisions without the guidance and expertise of an Ed Consultant. It is important to note that judging a program based on their website alone, is not wise. A talented graphic web designer can make a program's website look beautiful, but the staff and location is what makes your child's placement a good fit. The Education Consultant will cost you on the front end of the process, but they are essential at all stages of your journey. A must-have component on your team!
3. Local Meet-Up Parent Support Group – For some folks, this may come in the form of a local Al-Anon group meeting (which I have attended). You can google to see what's available in your area and find out times and locations for those meetings. For me however, I found that a more specifically directed group for parents of kids in Wilderness, TBS and RTCs was just what I needed. There is a local group in the San Francisco Bay Area is called WILLOWS IN THE WIND. They have an additional new meeting location in Broomfield, CO as well. Willows in the Wind is a 501(c)3 non-profit that supports parents and families who are looking for more information of what's out there in the way of help or currently have teens and young adults in treatment programs. They have three Bay Area meeting locations: Oakland, Los Altos Hills and San Rafael, CA. Visit their website for more information. It is a safe place with lots of support for parents of troubled teens!
4. Berkeley Parents Network – BPN is a non-profit online forum for parents who live in the SF Bay Area. Members share advice with other parents about all sorts of topics including parenting, schools, health, career, relationships, travel, and local businesses and services. It has been helpful to me for gathering information and links to other resources, especially when info may be difficult to find. (It is how I found Willows in the Wind!) It is not necessary for you to live in the SF Bay Area to use the website. Many of the posts are older, from the past few years, but it can still be helpful to read those posts on the related topics of Wilderness, Ed Consultants and RTCs for a perspective on how others have handled different problems and their personal situations.
5. W.A.B. Connect Wilderness And Beyond – WAB is an emotional support group with a new website and a weekly parent participation phone call. It began in 2017 by two sets of families who wanted to share their experiences of what therapeutic wilderness was like for them, as well as what follows, with other parents by forming connections. The individual stories may be different but it is very powerful to hear from others going through similar situations, including their wins and set-backs. Weekly call topics and notes as well as a blog are on the website. This awesome group of parents will prove to you that you are NOT alone. It provides a safe place to share, listen and learn from others with adolescents and young adult children at every stage of treatment.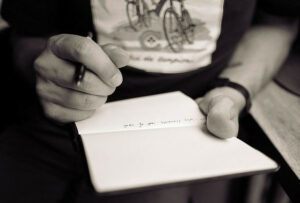 6. Letter Writing – Every week my son writes us a letter. These letters are part of the therapy assignments in Wilderness and at the RTC. It has become such an important weekly connection for us and we truly look forward to receiving the email version of his handwritten letter at the beginning of the week. We answer him back, usually on Thursdays with a typed letter that we send to his therapist, who prints it out on the other end to give to him. Our son's letters are not very long and his penmanship is rather sloppy and rushed, but we've encouraged him to add more content in the letters to create a back and forth dialog. We put a lot of thought and effort into our replies to his letters. Sometimes we keep it light, but the letters are always encouraging and positive. I have saved a copy of all the letters and plan to put them into a three ring binder to save for posterity. Letter writing has become such a lost art in communication these days. I treasure the chance to re-read each one and actually hold that piece of paper in my hand. Yes, it's old fashioned but it has a value that can not be underestimated. It becomes something to look forward to, rather than the quick rewards of the instant gratification of texting or phone calls. One could even say it builds character.
7. Blogging – I don't know what I would have done this past year, if I hadn't started writing this blog. It has been a highlight of the challenging (yet full of growth) year we've had. I feel good after each time I hit "publish". I've learned so much about myself and realize how fortunate I am to have so many family members and friends let me know that they have read what I've written. I know some of you have not gone through many of the experiences that my family has, but you continue to show me how much you care and are rooting for us at every turn. I also love receiving comments from all of you after I publish my posts. It is a rather public forum, but I know my sharing has helped others. I have spoken to many of you on the phone. I've walked and talked with a few of you. I have had coffee and met some of you in person. I plan to continue to blog because it has become an essential release for my feelings and emotions.
Bonus tip: (For those who are not in the position to blog, keep a journal…same idea, and a bit more private! Get your thoughts out of your head and write them down! Try it, you'll like it!)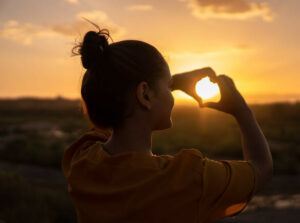 8. Self-Care – This is an important one! Exercising, eating right and getting enough sleep will allow you to function at a higher level when stress and worry take over your whole being. It can be a simple walk. I have enjoyed swimming, tennis and pickle ball. Others might prefer yoga and meditation. Whatever you choose, do it regularly and if possible daily! As parents we will not be able to offer anything to our kid's treatment program if we are unable to get out of bed and are stuck in a frozen state. It might not be easy, but do one thing per day. Put it on the calendar or call a friend and make a firm date to do something you enjoy. It will allow you to come back to the riggers of parenting while your kid is in treatment!
9. Connections – Without connections, a support system can not work. Everyday I meet people who may not know my family's story and when I have a chance to build a new or stronger connection, I am lifted up by the openness and kindness I receive. I have shared with grocery checkers at my local Safeway. I have shared with other parents and lots of friends who are too shy to ask. I try to be appropriate and not "over share", but that's what's great about having connections first, the realization that everyone's got something they struggle with. And you don't know what someone else is going through, if they don't tell you. So be brave: connect. Then share, then breathe, then let go. Take it slowly. One step at a time. One day at a time. Whatever it is that you are going through, you are not alone. And you can get through it!
10. Books – There are so many good ones. Here's one that I have read and got a lot out of it and was also recommended by a Mom from Oakland, CA:
As an Amazon Associate I earn from qualifying purchases.